Satisfied Drivers
Real Reviews from Real People
Google Reviews
Chris Nash
January 30, 2021.
The experience was over all great. Myself and my wife worked so hard to get out of a rut we were in and try to do better for our growing family . We had turned to sooo many car dealers to not even be looked at or heard. Turned away for having no credit and small debt. Then my wife came across right turn auto and said she read all the reviews and felt we had a chance. "She said , it's a team of women, they will listen.. I think we have a chance. away for having no credit. We dealt with isabella and mila. Thanks for all your work to make this happen. We got our new truck tonight
Reta Day
January 22, 2021.
My experience with this company was absolutely amazing! Very quick responses, professional and smooth. I had all my questions answered, I trusted them with everything. I would highly recommend going to Nicole and her team! And....she helped me pick out a vehicle I absolutely 💯 love.
Suzanne Zachariah
January 21, 2021.
I can't say enough about Right Turn and Isabelle!!! Great service amazing woman and I love my new ride!!!
Terry Jantzen
January 20, 2021.
Nicole was very friendly, helpful and got us a great quality car for our family. Will be looking forward to dealing with them in the future.
Sam Adie
January 20, 2021.
On December 28th my beater car broke down for the last time at work. The car I hated so much. The car I previously bought when I thought I was between a rock and a hard place. I live just over 50km from work and am a shift worker....I need a car. I called a trusted source to ask about financing and he said "you know...I can put you in touch with someone"...soon after, I was talking to Mila Szumowski on the phone. The sound of her voice and her knowledge and confidence gave me something I needed even before the car...Hope. My research had me looking at cars I really didn't like at financing rates that told me I couldn't even afford those cars. With no money, it had to be financed. I felt I had to take what I could get, but even still, there were just a few things I needed my car to have. A conversation with Mila and she came back with choices...sweet choices and one was a car I really did want. In my current situation and with my less than desirable credit Mila Szumowski got me the car, colour and engine that I wanted. So now, how to get me my car on my schedule while I'm driving a rental for a few days. Paul delivered my car at my convenience all ready to go to the rental place when I returned the rental car. Thank you so much...no problem he said, I've delivered cars to Sault Ste. Marie and even Timmins. He walked me through a very detailed car, (it looks brand new) and answered my questions. Mila Szumowski took care of everything...I mean Everything from the car, the loan, licensing, working with my insurance and even easing my stressed frame of mind....all over the phone. I went from looking at 2005 - 2006, trying to keep kilometers at least around 250,000 and wondering how I was even going to afford the car much less the issues you know it's going to have to Mila placing me into a 2019 Honda Civic with low kilometers. I wouldn't have even looked there. Mila = Mmmmagic.
Jeff Seguin
January 18, 2021.
Amazing!!!! Good hearted people that actually care more about you and your situation and care less about making the sale...They do what it takes to keep you happy and no high pressure. I will recommend to anyone and everyone. Wish more people were this kind and altruistic. Thank you.
Praveen K.T.
January 17, 2021.
This is the 2nd purchase from Right Turn Auto - and still surprised on how excellent their services are. Right from the beginning to end, Nicole, was there every step of the way. Just like Lina was when I first purchased a car through them. Whatever the situation maybe, they collectively work hard to make sure your needs are met. Their service actually exceeds expectations. Professional. Quality. Service. Highly, Highly recommended.
german87l
January 15, 2021.
I was recently in a car accident and was in need of another set of wheels since mine was a right off. A friend recommended Mila from Right Turn Auto Credit so I got in contact with her. I'm glad I did because she made buying a car, stress free. Never asked for any money or anything other then your personal information and want your looking for. She will then go off and look for what you want. In the end I got a nice car, pretty quickly at a far price. Really was the easiest car purchase I've ever made.
Carole Bonhomme
January 14, 2021.
I would like to give a big thank you to Mila Szumowski. Mila went above & beyond to help us get into a new vehicle. The entire process was all done virtually due to the pandemic. In the past it's taken hours upon hours to get through this process. Thanks so much for everything you did, especially taking care of our previous finance company. We Love our new vehicle
Car Shopping Made Simple
Typical AutoExperience
Time Consuming

You have to go drive into the dealership, sit in the finance office, and wait for the numbers to come back on that one vehicle you're unsure about.

Inefficient

You don't know if the vehicle fits within your budget. You don't know what options you have available to you.

Potential Rejection

After a lot of back and forth between the sales people and the finance manager, finally you learn that they didn't approve you on the vehicle you wanted.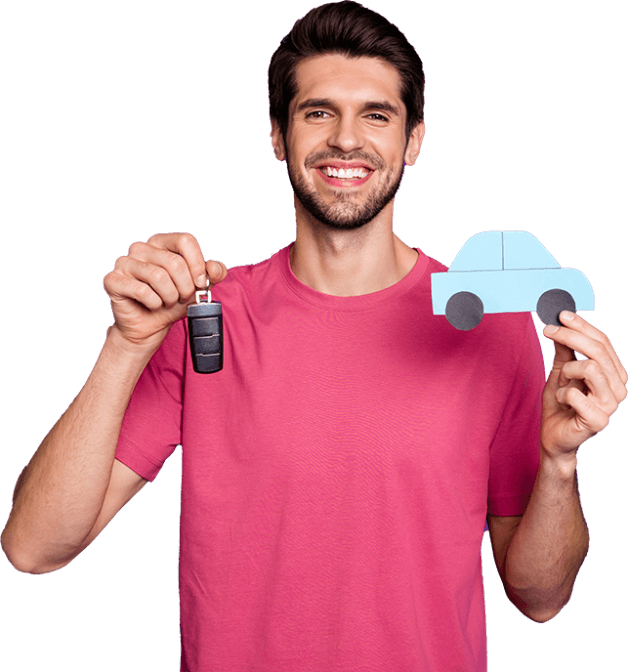 Right Turn Auto Experience
Fast & Easy

We learn about the kind of vehicle you're looking for and all of your concerns and issues up-front.

Stress-Free

We make sure ahead off time that the vehicles we show you fit within your budget, and you receive multiple vehicle and payment options.

Any Credit Accepted

Regardless of your credit history, we will be able to help you navigate debt management and securing an approval.
How it Works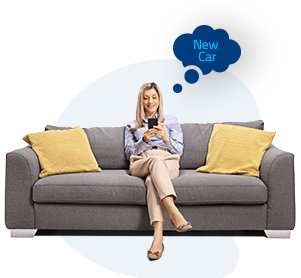 1
Budget Discovery
We learn more about your situation, your budget, and what kind of vehicle you are looking for. We make sure to gather as much information up front so we can offer you our expert guidance.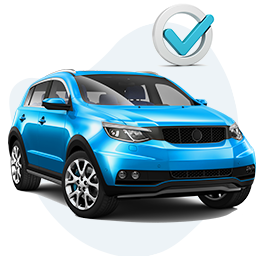 2
Financing Approval
We secure you the best approval from our 15 available banking and lending options. This means you get the lowest rate available and absolute freedom when it comes to term and monthly payments.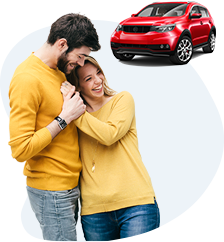 3
Vehicle Selection
We offer you several different deal structures with multiple vehicles that fit your guidelines and perfectly match what you and your family are looking for.
We Serve
We serve communities, towns, cities and regions throughout Ontario.
We can assist with you wherever you are! Our technology will match you with a dealership in your area that has the best
possible rates and dozens of vehicle options.
In addition to Sudbury, we also serve: